This year, as in past years, we are holding the International Livestock Congress during the Calgary Stampede timeframe; Wednesday July 10, 2013. This will provide you with the opportunity to take advantage of the world renowned event at the same time. The Congress has been successful in attracting key leaders from around the world and is recognized as the leading edge event for the beef industry in Canada. There are key principles that the Congress is built on: new knowledge, education, and leadership; all geared to building the knowledge of our Canadian beef producer.
Each year over the past 9 years, over 300 participants attend the yearly congress. Our goal is to continue to have those people who can influence change in the industry attend the conference. We estimate that the top leaders and influencers (approximately the top 1-2% of each of the industry categories) will attend this conference again this year from each of the following categories: producers/ranchers, processors, food retail, industry stakeholders, and government.
To find out more, or to custom build your sponsorship package, please click the link below or contact us with any questions.



Sponsorship Program Levels


Download the ILC Sponsorship Program Level Information (PDF)

Platinum Level Sponsors
---
Alberta Beef Magazine, Beef Illustrated,
& Saskatchewan Cattlemen's Connection Magazine
Good things come in three's.
Alberta Beef Magazine circulation 8,000, Beef Illustrated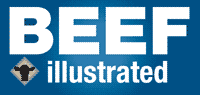 12,000 circulation, Saskatchewan Cattlemen's Connection Magazine 22,000 circulation, total qualified circulation 42,000.
We cover Canada's largest beef producing region like no other media can. With nearly 75% of all cattle in Canada located in AB. & SK. your advertising message carried in our publications will achieve maximum returns on your investment. Invest with

us and maximize your results. Call 1-800-387-2333 (BEEF) today for more information.








Alberta Farmer Express
Alberta Farmer Express is for Ranchers and Farmers - Agricultural news that is all Alberta all the time.


www.albertafarmexpress.ca



Canadian Cattlemen, The Beef Magazine
Published since 1938, with content that is relevant, practical and informative this magazine continues to have its finger on the pulse of the beef industry. Featuring articles on growing forage crops and feed grains that sustain Canada's cows and their calves, as well as marketing chains of feedlots, packers and domestic and international sales. Canadian Cattlemen continues to be a key source of information for Canada's cattle associations and all Canadian beef producers.


www.canadiancattlemen.ca



Alberta Livestock and Meat Agency Ltd.
The Alberta Livestock and Meat Agency (ALMA) provides ideas, information and investment opportunities. With skilled Board Directors, staff expertise and four grant programs, ALMA stimulates transformational progress that will build competitiveness, respect and industry pride to achieve an industry vision of profitability and international competitiveness.


www.alma.alberta.ca




The Western Producer
The Western Producer is the leading agricultural publication targeted for Canadian farmers and ranchers and has been a staple in the agricultural industry since 1923. Each week The Producer covers the latest developments in agricultural news, production, technology, markets, finance, livestock and rural lifestyles. Additional supplements inside The Producer provide specialized coverage of the seed industry, canola and pulse industry and farm equipment. The Producer also publishes and distributes show guides for major agricultural trade shows. Producer.com offers a variety of valuable information to the online farmer and rancher.


www.producer.com

Gold Level Sponsors
---
RealAgriculture
RealAgriculture.com is focused on the issues that are impacting agriculture.  Our site is focused on getting you the opinions on the issues so that you not only get the news but the insight into what the news means to your business.  Whether you are a farmer, employed in industry, or research we have content that is applicable to you and your business.


www.realagriculture.com
Silver Level Sponsors
---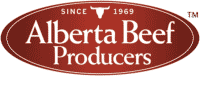 Alberta Beef Producers
The Alberta Beef Producers (ABP) is a producer directed and funded organization working to strengthen the sustainability and competitiveness of the beef industry for the benefit of its members. Grassroots direction and feedback is provided through producer meetings held throughout the province every fall. The ABP is overseen by a delegate body elected at these meetings. The ABP operates under provincial legislation which outlines the basic structure, objectives and powers of the organization and provides for a check-off on all cattle marketed in order to finance lobbying, marketing and public relations activities.


www.albertabeef.org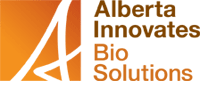 Alberta Innovates Bio Solutions
Alberta Innovates Bio Solutions is a provincial government agency that leads and coordinates science and innovation to grow prosperity in Alberta's agriculture, food and forestry sectors. It works with partners to identify, coordinate and fund research projects that may help to solve industry challenges with solutions that deliver economic, environmental and social benefits. For more information, visit us online.


www.bio.albertainnovates.ca

ATB Financial
ATB Financial has been a long-time supporter of the agriculture industry in Alberta, working with producers for over 70 years. The success of our province is built on individuals like you who live the legendary hard-working entrepreneurial spirit. ATB Financial is comprised of likeminded people who see the vision of our customers. Our dedicated team of agriculture experts strives to understand your business and help you continue to unleash your potential and grow your operation.


www.atb.com

BMO Bank of Montreal
Our understanding and appreciation of Canadian agriculture dates back to 1817 when we began working with farmers. Because of this experience we know your farm is more than just a business - it's a way of life. Our specialists can recommend the customized loan and deposit solutions that can help you grow on your terms and harvest the benefits of your work.


www.bmo.com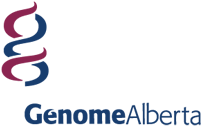 Genome Alberta
Genome Alberta is a publicly funded not-for-profit corporation that initiates, funds, and manages genomics research and partnerships. Our ability to leverage funds across a variety of sectors, organizations, and levels of government gives is a unique position in Alberta research community. Genome Alberta strives to be the leading source of information and administration related to genomics, proteomics, bioinformatics and bioethics research in Alberta.


Golden West


Coffee Break Sponsor
---
UFA
UFA Co-operative Limited is one of Canada's largest and most dynamic co-operatives. As a progressive and diversified business, we strive to provide the products, services and solutions for our owners and customers in rural communities.

Since our founding in 1909, UFA has grown from a small-scale local co-operative into an extensive retail operation with 120,000 active owners. Our businesses include agriculture, petroleum, construction and outdoor adventure.

Though we have grown and changed over the years, at our heart remains a commitment to rural life. That commitment inspires all that we do at UFA and is reflected in our vision, mission and values.


www.ufa.com
Bronze Level Sponsors
---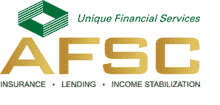 AFSC
Agriculture Financial Services Corporation (AFSC) is a provincial Crown corporation that works with Alberta's agriculture producers and commercial enterprises to ensure they have the tools they require to run a successful business. With more than 50 offices located across the province, AFSC delivers income stabilization programs, provides insurance products and offers a range of lending products and services.



Linus 7 Cattle Financial Management System


What if you could take control of your Return on Investment with at real-time overview of your entire feeding inventory with one logical system? The Linus7 Cattle Financial Management System is a truly unique product that empowers Cattle Feeders to make informed financial decision. Our software system and personalized customer service gives you the confidence you require to make these decisions in this high stake, often volatile industry.



Merck Animal Health


Merck Animal Health is the global animal health business unit of Merck, a global healthcare leader working to help the world be well. Merck Animal Health offers veterinarians, farmers, pet owners and governments the widest range of veterinary pharmaceuticals, vaccines and health management solutions and services. Merck Animal Health is dedicated to preserving and improving the health, well-being and performance of animals. It invests extensively in dynamic and comprehensive R&D resources and a modern, global supply chain. Merck Animal Health is present in more than 50 countries, while its products are available in some 150 markets.



RBC Royal Bank


RBC Royal Bank is Canada's leading non-government financial services provider to agricultural and agribusiness clients. RBC Agriculture and Agribusiness has been a focus of RBC Royal Bank since 1967, and today has over 200 specially trained Farm Finance Professionals, and 50 centres of expertise, working with agriculture and agribusiness clients across the country. In addition, a team of specialized Risk Managers concentrates solely on specific commodity groups. RBC Agriculture and Agribusiness's support for agriculture extends beyond financial advice, products, and services into community leadership through donations and sponsorships to national agriculture organizations.


www.rbcroyalbank.com
Simmental


CANADIAN SIMMENTALS are the breed of choice for ranchers wanting to add maternal as well as carcass qualities in one cross. Join the many cattlemen using Simmental genetics to meet the demands of today's competitive beef industry! Simmental-Can you afford not to?


www.simmental.com
TD Canada Trust

www.tdcanadatrust.com




Supporter Level Sponsors

---

Agri Digest


The pan-Canadian journal of issues and events in agriculture, an online-only publication produced the first of each month. No subscription fee.


www.agridigest.com
Calgary Stampede


The Calgary Stampede contributes to the quality of life in Calgary and southern Alberta through its world-renowned 10-day Stampede, year-round facilities, western events and several youth and agriculture programs. Exemplifying the theme "We're Greatest Together"; the volunteer-supported, not-for-profit community organization preserves and promotes western heritage and values. All revenue is reinvested into Calgary Stampede programs and facilities.


www.calgarystampede.com
Canada Beef Inc.
City Palate


City Palate is a publication celebrating Calgary's food culture, written for people who are passionately interested in good food and drink.



Farm Credit Canada


As Canada's leading agriculture lender, FCC is advancing the business of agriculture. With a healthy portfolio of more than $22 billion and 19 consecutive years of portfolio growth, FCC is strong and stable – committed to serving the industry through all cycles. FCC provides financing, insurance, software, learning programs and other business services to producers, agribusinesses and agri-food operations. FCC employees are passionate about agriculture and committed to the success of customers and the industry. For more information, visit us online.


www.fcc.ca
The Hartford
Livestock Gentec


Livestock Gentec is a leading international genomics group created through the combined support of AI-Bio and ALMA. Based at the University of Alberta our team includes researchers from across Canada and beyond. Our aim is to partner with industry to improve the production and profitability of the livestock sector through the application of genomic technologies. Current projects include carcass quality, feed efficiency, and health.


www.livestockgentec.com
MacDon Industries Ltd.


MacDon Industries Ltd. is a family owned and Canadian based manufacturer of harvesting equipment specializing in the production of pull-type and self-propelled windrowers and pick-up headers for combines for world markets. Our disc, auger and draper products are commonly used to harvest a wide variety of cereal grains, oilseeds, grass seeds, rice, soybeans, hay, forage and specialty crops such as peas, lupins and lentils.



MNP LLP


MNP is one of the largest chartered accountancy and business advisory firms in Canada. For more than 60 years, we have proudly responded to the needs of our clients in the public and private sectors. Through partner-led engagements, we provide a cost-effective approach to doing business and personalized strategies to help you achieve your goals. It's knowing your vision, your business and you.


www.mnp.ca
Northlands


Northlands is committed to providing the best in entertainment experiences and business opportunities. This is achieved by being a producer, partner, facilitator and host, while positioning Edmonton and the surrounding region for greatness. For 40 years, Northlands has hosted Farmfair International, one of Canada's top agricultural shows, where thousands of guests come to the Edmonton EXPO Centre to show and sell top quality livestock. In 2012, Farmfair International proudly welcomed international producers and buyers from the United States, the United Kingdom, Russia, Kazakhstan, Mexico, Australia and Brazil, in addition to local ranchers.